Meet Joshua Alexander, Seattle Voiceover Artist & Voice Actor!


About Me
I'm a super voice and a super guy - really!  In fact, all you have to do is ask me!  🙂  I'm a voice talent who takes my business seriously, but doesn't take myself too seriously.  This voiceover artist extraordinaire is no hassle, and with under an hour usual turnaround time depending on length of script, I'm hard to beat.  I have excellent pricing.  I have broadcast-level home studio quality, and voiceover experience with roots back in 1993.
Why hire me?  Click here.
Press
I've been interviewed countless times by podcasters and show hosts, and have been a featured speaker at major international conferences such as:
Check the "News" page for more good press!
A Prolific Blogger
A prolific blogger, I maintain "The Voices In My Head Blog": a hilarious and satirical look at life through the eyes of a voiceover talent.  I used to maintain an informational blog, but felt my true calling was "edutainment", and thus, The Voices In My Head Blog was born.  Check it out and subscribe!  You'll laugh!  (It's unavoidable.)  You'll cry!  (I cut onions over each post.)  You'll subscribe! (Resistance is futile.)  Enjoy loads of inspiration and laughter along your voiceover journey, as you absorb each wonderful blog written in the style of Dave Barry, with comical inspirations from Steven Wright, Mitch Hedberg, Brian Regan and Demetri Martin.
Check out all of my blog entries here!
Author
It has been my extreme pleasure to pen a few wonderful voiceover books so far. Three of them fall under "The Super Voiceover Artist Book Series."  Here they are:
"VOICEOVERS: A Super Business ∙ A Super Life" (first book in the series), which is a chronicle of my odyssey in voiceovers and business since 1993.  It's a rich trove of poetic and satirical insight, and comes loaded with tips, tricks and business insights.  My first book is a massive collection of musings and inspiration to bring joy and laughter to your own voiceover journey.
"VOICEOVERS: A Super Fun Pursuit" (second book in the series), which is subtitled "More random stories of life as seen through the eyes of some voiceover guy."  Following in the footsteps of Dave Barry once again, this is a chronicle of my journey in voiceovers, particularly through the pandemic of 2020, and how I navigated through it to achieve a record-smashing year in VO, and to stay (partially) sane.
"VOICEOVERS: A Super Responsibility" (third book in the series), subtitled "Exploring The Incredible Responsibilities & Privileges Of Being A Trusted Storyteller".  This is a fitting end to a trilogy of books meant to inspire and show that a career in voiceovers truly is possible, but that there is an enormous responsibility in doing so - voiceovers are not to be endeavored in cavalierly!
"Running a Successful Voiceover Business": 138 pages of business-specific tips and directives to enable you to elevate your voiceover hobby to a revenue-churning machine.  I discuss marketing, advertising, networking, coaching, auditioning, licensing, branding, and so much more.  This book has been featured on Backstage!
Visit and purchase any of my books here.  These are books that are highly inspirational in nature, and meant to encourage those in the VO industry with a shot-in-the-arm of humor and a breath of fresh air.
Where it all began
My voiceover artist roots began at a marketing company in Seattle, where I sold PSAs to businesses, and voiced those spots on the radio.  I remember saying "this is pretty cool," and the rest was history, because I found my calling.
Truth be told, I'm actually a former traveling singer/speaker/performer, and have received airplay on KCMS 105.3FM in Seattle.  I love my wife and two boys, and love Jesus.  I live a life of deep gratitude and joy, because I'm content and found my calling.  I'm a big fan of Superman, in case that wasn't clear already.  And Lord of the Rings.  Oh yeah...and I'm deathly afraid of spiders. No really.  Deathly.  Don't judge me. 
I have done radio broadcasting, PSAs, and video production incorporating voice acting work in a career serving clients all over the world.  I've also done jingles, because I used to be a singer. I have a storied career from the comfort of my home, and I truly love what I do.  I live to serve, because being chosen is very important to me.  I audition like a superhero, and the numbers show it.
I pride myself on good business operations.  I've been able to take my voiceover pursuits to a lofty CEO-like approach because I have great vision for this career, and it is my utmost aim to treat it like an enterprise.  As such, you can expect a higher level of professionalism than those who do not, or those who tend to fit the mold of "hobbyist."  I've been a Manager, Office Manager, Service Manager, Scheduler, Dispatcher, Administrative Assistant, and various other administrative positions which have helped facilitate and strengthen my approach to organization and good business operations.
Clients
Many clients have chosen me to tell their story because they trust me: Nutrisystem, Uber, Cadillac, Enterprise Rent-a-Car, Green Dot Bank, Zillow, Wrangler, Microsoft, Amazon, John Deere, Sears, 4Ocean, and Michelob, among others. Allow me to help tell yours, because you need a brand ambassador.  But more importantly, you need a brand ambassador that you can trust, and I will quickly earn your trust.  Check out my Clients page, and those who have trusted me thus far.
Equipment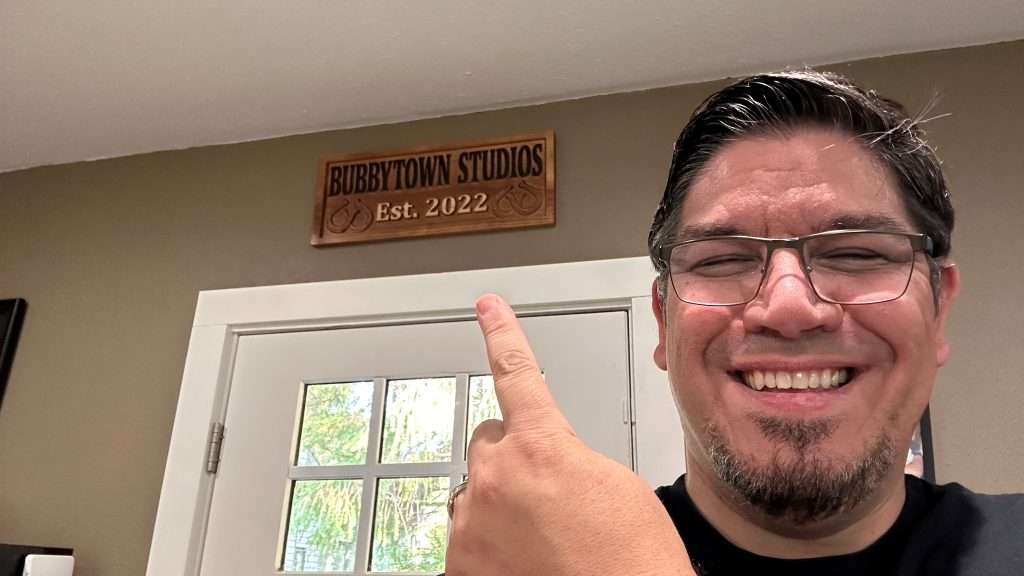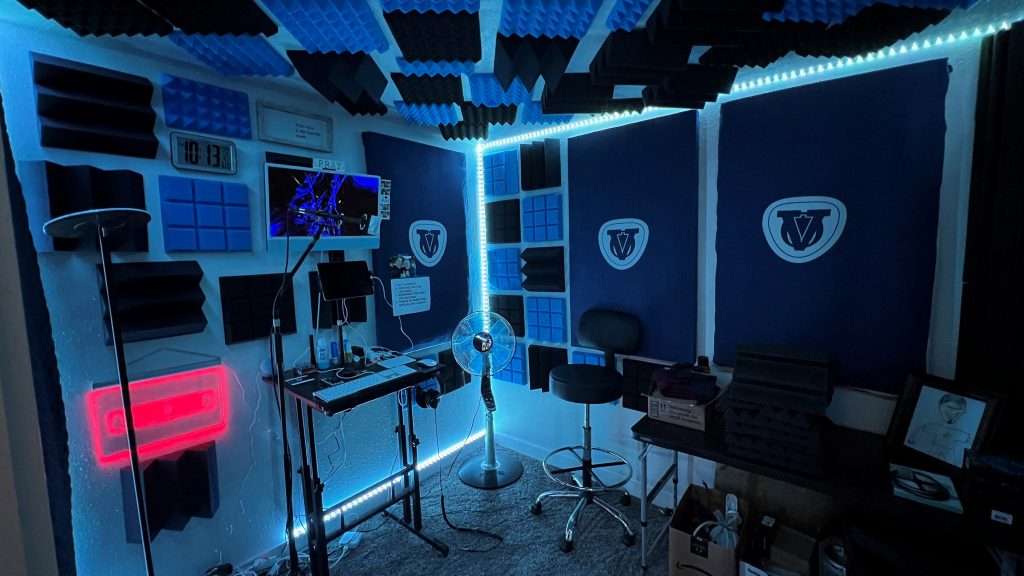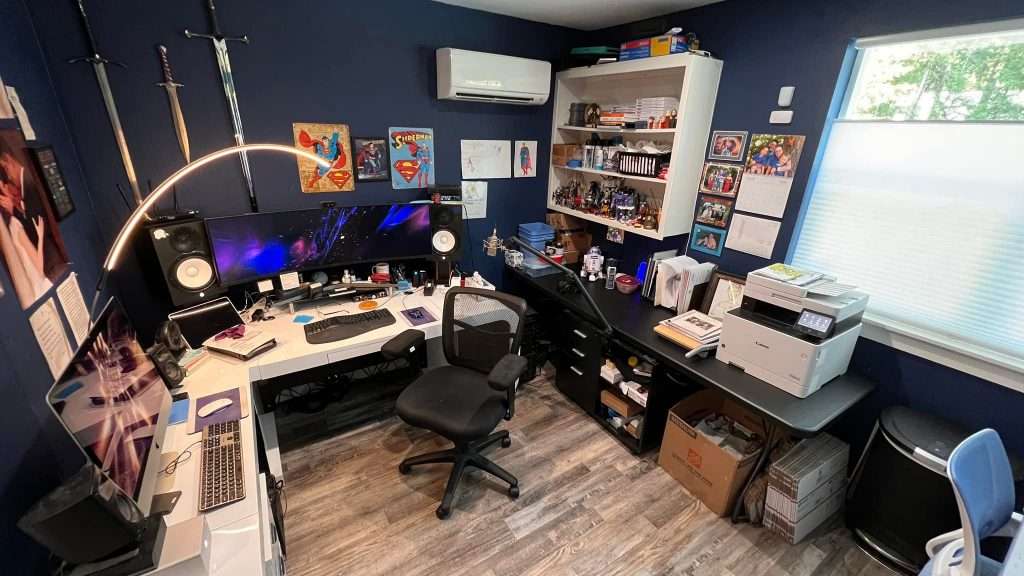 My home studio is where I work my magic.  I have the goods for you, and I record with a Sennheiser MKH416 and Neumann TLM103.  I produce in Reaper and iZotope RX6 Advanced.  I get warm sound through a Grace m101 Preamp and a Scarlet 2i2 Interface, recording in a custom-built home studio, because I want the best.  And I hear it all well through my Yamaha HS5 Speakers and Neumann NDH20 cans. My quality is impeccable, and my tone is direct.  And I can edit to perfection on my Samsung 49" Ultrawide Monitor.
As a bonus, I'm SourceConnect-equipped, (with the username "seattlevoiceactor") and ipDTL connectivity, because you need your files right away.  I can also do Zoom, Microsoft Teams, Google Meet, Skype, phone, etc..
To sum up:
Custom Home Studio
(2) Sennheiser MKH416
Neumann TLM103 Anniversary Edition
Reaper
iZotope RX6 Advanced
Grace m101 PreAmp
Scarlet 2i2 FocusRite
Yamaha HS5 Speakers
Neumann NDH20 Headphones
Samsung 49" Ultrawide Monitor
SourceConnect/ipDTL/Zoom/Teams/Meet/Skype/Phone connectivity
Specialties
This voiceover artist's specialties are Corporate video, E-Learning and Instructional Videos, Narration, Movie Trailers, Video Games, Documentaries, TV & Radio Commercials, Educational and Internet Videos.  I like to keep myself available for multiple genres, because that's just plain wise.  Adapt or die!  🙂
It has been my extreme pleasure to maintain a diverse voice portfolio available for incorporation into your project.  I can perform the following accents: British, New York, Scottish, Southern US, Australian, Russian, Mexican, Italian, Elderly, etc., and I'm always working on more!
Influences
Vocal influences include Jason Hildebrandt, Stephen Russell, Mike Rowe, Peter Cullen, Sam Elliott, and David Attenborough, and many others.
Voiceover Artist - 
Agency Representation
AB2 Talent (CA)
Colleen Bell Agency (WA)
Houghton Talent (GA)
Lori Lins Ltd (WI)
Sheppard Agency (TX)
A Team Player
My love language is giving, so I give back heavily to the voiceover community.  People have called me "super" because I just really love to give - so that's in my branding.  I realize I've been given a lot, so I have paid it forward through hundreds of free 20-minute voiceover video consults via posts on Reddit, where I've advised on next steps for newbies and how to ramp up one's game for the veterans.  I answers voiceover questions on Quora.  I provide demo critiques.  And most recently, I've taken the leap to affordable and effective Voiceover Business Coaching.
My blog is the Voices In My Head Blog: an edutainment blog with a growing subscriber base meant to encourage and inspire through laughter.
I occasionally run "VoiceOverdrive", a weekly transparent report on voiceovers meant to encourage and show that a full-time career in voiceovers truly is possible, through my Instagram channel.  I am also a frequent poster of encouraging videos and posts meant to rev up the VO community.
On Facebook, I run The Global Voiceover Artists Network: a thriving community of like-minded aspiring and veteran voice talent.  I also used to run the North Seattle & Everett Voiceover Meetup group which would meet monthly, hosting featured speakers and workshops.
If you're a voice talent, you can visit my voiceover business coaching site and find a wealth of materials to help you.