Become your own NSA.
Was Edward Snowden right?
Maybe they ARE always watching?  Maybe there is someone watching you reading this right now, through your webcam?  Maybe they're listening through your always plugged-in 416?  Maybe your Neumann is spying on you?  Got Nest cams?  Yep, eyes there too.
There.  Feel better?  What a wonderful world of surveillance we live in.  Creepy, I know.  What's the point of all this snooping?  The ability to monitor and see what's happening.
So I say, SNOOP BACK.  You should want to snoop.  Why, you ask?  Because you need to keep a finger on the pulse of your business.  You have the right to self-snoop.  You need to know where things are going, how they're happening, what's going on right under your nose, what needs improvement, and more.
If you're a hobbyist, stop right here and exit this blog because you won't care about any of this.   Bub-bye now.
But if you want to take your voiceovers from a hobby to a business, read on.  Snoop away, baby: no government clearance required.  Just a bit o' gumption and a fancy lojack.
What's a Lojack for?
What's the purpose of a lojack, you say?  Finding out where something is at.
You know what I'd like to lojack?  My 3-year-old.  One minute he's there, but then when it's time to go nigh-nigh, it is simply amazing to me how easily he vanishes into another dimension.  Not even a Tile device can find him there.  It's like Mr. Incredible offering num-nums to Jack-Jack.  He'll appear if he wants to, and if the bribe is powerful enough.
I'd also like to lojack my remote, because I think it's still in the recesses of the old couch we left at our former home.  Or at least to have some of that convenient Spiderman web stuff that I could shoot out of my wrist to grab it from afar.  And if I could lojack one more thing?  I'd lojack Time, because I have no idea where it all went.  Yesterday I was young.  Now it takes a half hour just to bend over and grab the remote.  Hey!  I found it!
We actually did lojack our dog after a slight panic-inducing trip to Vancouver where my dad was housesitting back home for us.  Turns out dad went outside to his car for something, and you can actually see Macy the dog casually sauntering out after him and then casually sauntering down the street, undoubtedly to the ATM to withdraw some cash and engage in some wild, raucous living, starting at the movieplex with "Secret Life of Pets 2."  (We saw her leave later when we checked the Ring doorbell cam.)  All we knew is some unknown number left me a voicemail that said "I have your dog."  Thank God that wasn't followed up with "…and if you ever want to see her again…"
I'm not overly fond of ransoms.  They're annoying, and I have no money anyway.  Just keep Macy please, with our compliments.
The point is, you need to find out where your business is at, lickety split.
You can do that with great software and CRM monitoring plans such as: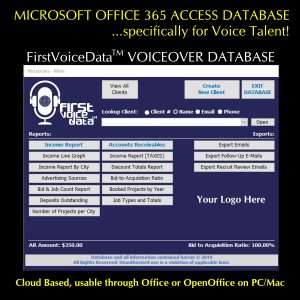 You need software and a good CRM to be able to keep track of what's happening inside your business, keep all things under the hood running smoothly, and follow up with customers effectively.  Why wouldn't you?
Things can run amock fast, and you can lose sight.  You can become entirely disorganized.  Your preschooler can run off with the dog and the remote – and before you know it, you've lost track of Time, which you were also looking for.  So a good CRM will enable you to stay organized, perform estimating and invoicing, but also allow you to track ROI, customer retention, ad sources, bid-to-acquisition ratio, accounts receivable, and more.  The newest plans come with bonus tracking of preschooler coordinates.
Got an interested customer?  Make sure that you can receive a reminder to follow up with them at a set time, so that you increase your chances of staying on their radar and being front and center when a potential job comes up.  You can also offer monthly "refresh their memory" emails to remind them that you're still here.  Those emails can contain:
Discounts
News about new demos or clients
Contests
Updated contact info
Notices about when you'll be out of town and can't record
Whatever else!
The client will never remember you.  It's up to you to make sure the client remembers you by staying in touch with them.  A CRM will help you harvest those important client email addresses for needed follow-up.
It's time to step up your game
Did I intend for this blog to be an advertisement for FirstVoiceData™?  Not really.  But now that you mention it, sure, why not.  Said in my best announcer voice:
Are you a Voiceover business owner?  Do you need to elevate your business functionality?  While the first question may not necessarily be yes yet (it may be more of a hobby for you), the second question is definitely yes.
FirstVoiceData™is a custom software solution to help you run and efficiently manage your voiceover business.  Database and accompanying documents help you send out contracts and invoices, manage Accounts Receivable, Marketing, Taxes, entering payments, tracking income, and more.
It works on a PC or Mac through either MS Office with Access, or OpenOffice.  Mac requires either Parallels, BootCamp or VMWare to run.
There is a promotional video on the website, as well as a video walk-through.  Enjoy, and thank you for your interest!
Check it out today, and good luck!  Now if someone could just tell me where my preschooler is, I'd be much obliged.  Methinks it's time for a chip implant.
===
STOP IN THE NAME OF LOVE!
I WANT TO HEAR FROM YOU! Please feel free to comment below, and share this blog with others.
If you liked this blog, please consider subscribing
Go encourage someone else today with a single, simple sentence.
Need a voiceover?  Request a quote today or visit my Demo Reel. Or subscribe.  Or other things.
Joshua Alexander
Seattle Voice Actor & Voiceover Talent for hire
me@saysomethingjosh.com
206.557.6690
www.saysomethingjosh.com
www.joshyface.com
www.joshygram.com
www.joshypin.com
www.joshylinked.com
www.joshytweet.com
www.joshyvids.com
#voiceoveractor #voiceactor #voiceacting #voiceoverwork #voiceovercareer #voiceactors #voicetalent #voiceovertalent #voiceoverlife #volife #voiceoverartist #voiceoverwork #voiceoverlife #voiceoveragency #voiceovercareer #voiceoverblog #voblog #blog #locutor #voiceartist #voicecoach #voiceactors #voicetalents #voiceoverartist